A conversation between three friends turned into an Irish-American Club on Cape Cod!!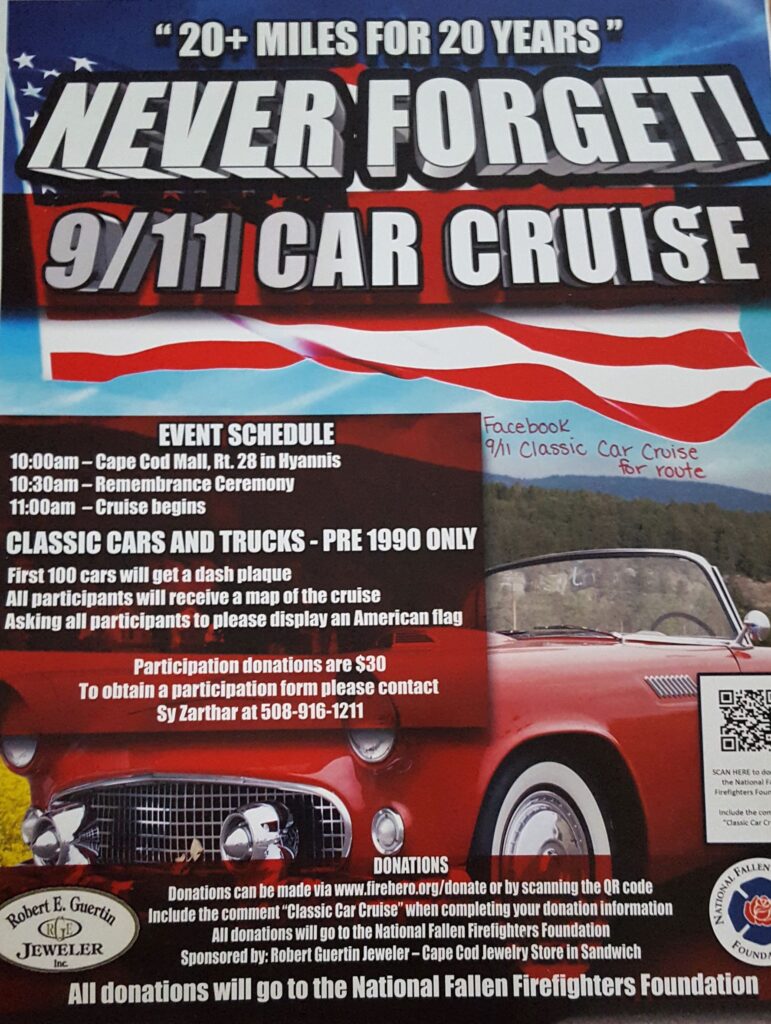 Just a reminder of the upcoming event on Cape Cod 9/11 VINTAGE CAR CRUISE – "20+ MILES FOR 20 YEARS" which will be passing right in front of the Sons of Erin at approximately 11:15 am on Saturday, September 11th; over 50 cars and 30 motorcycles will be participating in the procession ending with Law enforcement and Firefighters from all over Cape Cod.
The Sons of Erin will be open at 11:00AM on Saturday for members to pay tribute and commemorate the 20th Anniversary of 9/11.
Please join us for this special 9/11 commemoration; event starts at 10:00 am on Rt 28 in Hyannis – behind the Cape Cod Mall; remembrance ceremony at 10:30 am.; procession will begin at 11:00 am and continue on Rt 28 from Hyannis through West/South Yarmouth to Station Ave to Rt 6A Yarmouth Port; Rt 6A to Sandwich Quaker Meeting House Road to Cotuit Road Canterbury Plaza in Sandwich .