Take Out Only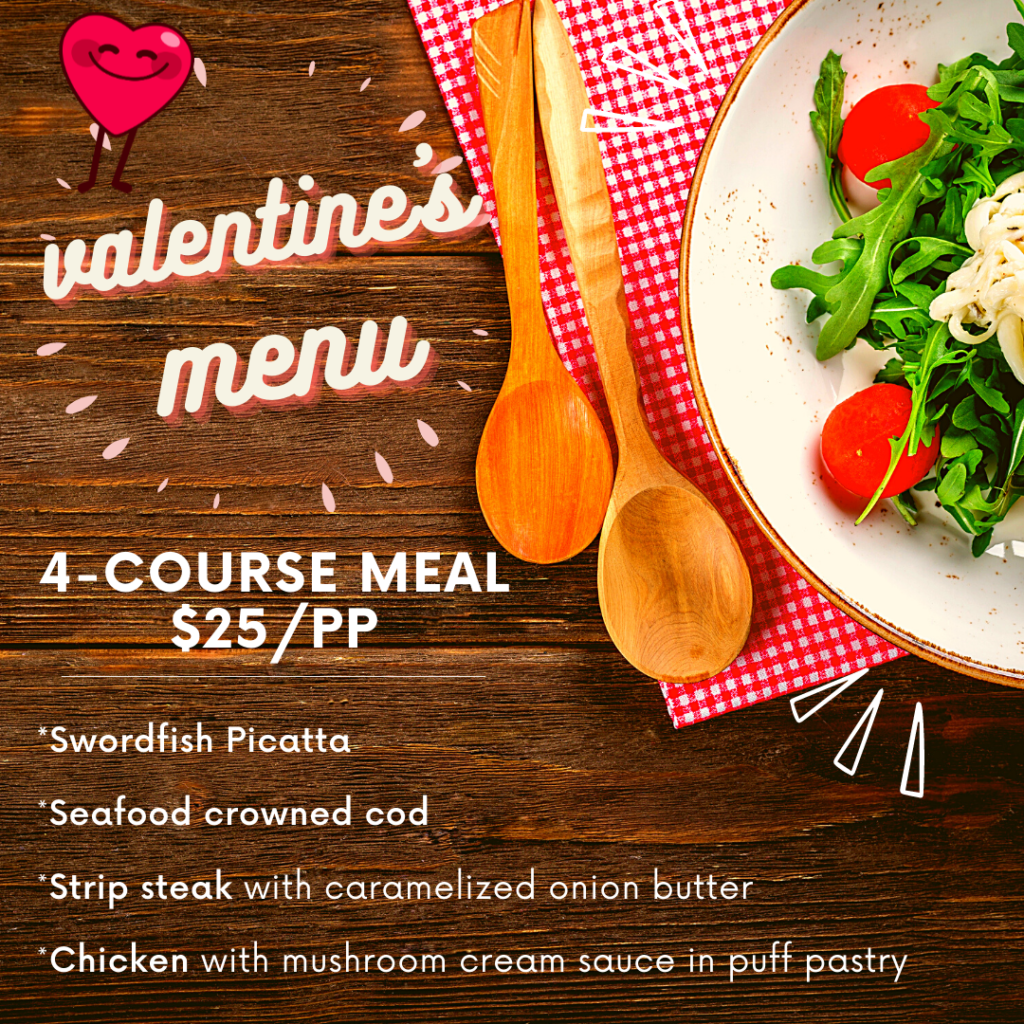 The Sons of Erin is doing Valentine's Day takeout –
from 1-4 pm on Sunday 2/14.
Members must sign up & pay at the club ahead of time.
Sign up sheet is at the bar, payment by check.
It's a 4 course meal @ $25 per person.
Main dish choices are:
-Swordfish Picatta
-Seafood crowned cod
-Strip steak with caramelized onion butter
-Chicken with mushroom cream sauce in puff pastry
Deadline to sign up is Tuesday, February 9th, and a minimum of 30 meals must sold or it will be cancelled.